محرك WEICHAI الديزل
1. WEICHAI محرك ديزل التطبيق: تركيب المناسب في الحافلات ، شاحنة ، البحرية ، مجموعة الصناعات الصناعية وتوليد محركات الديزل ويفانغ لآلات البناء تغطي 28-405 KW ، الاستخدام الرئيسي للرافعة والحفارة والبلدوزر والرافعات الشوكية والفرعية الزراعية والسيارات الدوارة والسيارات.

2. WEICHAI Diesele مواصفات المحرك بيانات SHANTUI SD16 البلدوزر
General Information of Weichai WD10G178E25 Construction Diese Engine

Engine Model

WD10G178E25

Engine Type

6 Cylinders, in Line

Displacement

9.725 L

Bore*Stroke(mm)

126 * 130

Certification

Euro II

Net Weight (with flywleel & alternator)

1200 kg

Overall Diemension(L*W*H)

1700*1100*1800 mm

Technical Specification of WD10G178E25 Construction Diesel Engine

Aspiration

Turbocharged

Cooling Method

Water Cooled

Fuel System

Direct Injection Pump

Electrical System(Starter Motor/Alternator)

12V/24V

Starting Method

Electric Start

Governor Method

Mechanical/Electrical Governor

Performance Data of Weichai WD10G178E25 Construction Diesel Engine

Rated Power/Speed

131 kW/178 HP @ 1850 rpm

Max.Torque/Speed

830 N.m @ 1000-1200

Fuel Consumption @ Rated Power

210 g/Kw.h

Max. Continuous Running Altitude

2000 m

Application

Bulldozer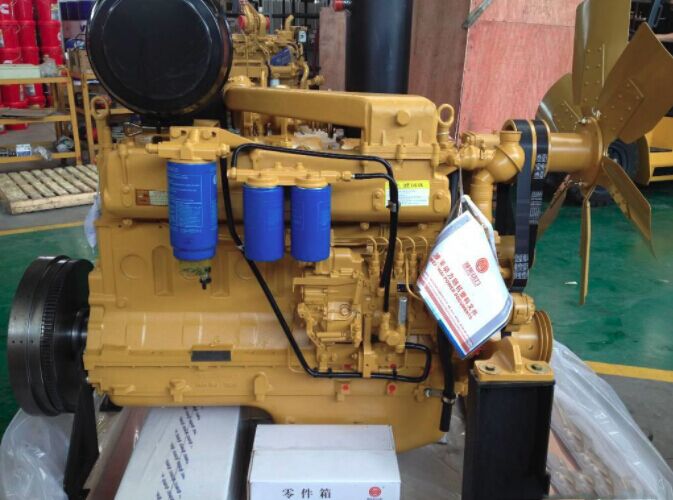 Weichai WD10G178E25 محرك ديزل البناء
3. يمكننا تزويد جديد weichai الديزل egines ، يمكن أن توفر أيضا محرك الديزل weichai إعادة إنتاج وقطع غيار محرك oem ، إذا كنت بحاجة إلى أي دعم ، لا تتردد في الاتصال بنا ، سنقوم الخدمة لكم حوالي 24 ساعة.
ماركة محركات الديزل التي يمكننا توريدها
محركات الديزل: محرك الديزل CUMMINS ، محرك الديزل Weichai ، محرك الديزل Shangchai ، محرك الديزل komatsu ، محرك الديزل Yanmar.